A double chin can occur for a variety of reasons from weight gain to the natural aging process. It's a common condition that affects thousands of men and women of all ages. What's worse, under-chin fat is nearly impossible to lose with traditional weight loss methods like diet and exercise alone. The good news is, you no longer have to deal with the dreaded double chin.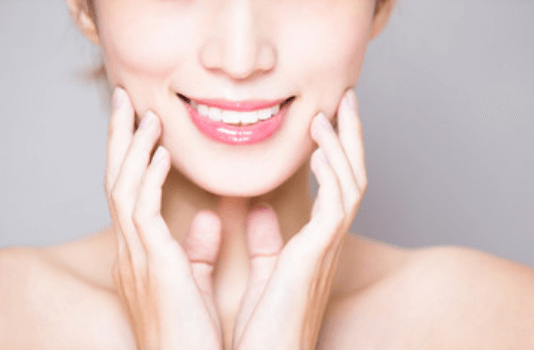 What Are My Treatment Options?
At Image Surgical Arts, we offer some minimally-invasive solutions for dealing with the symptoms associated with a double chin; excess fat, and loose sagging skin. Depending on the severity of your concerns and your end-goals, you may be better suited for one or more of the following treatment options.
Renuvion
Renuvion is a unique treatment option for patients that want to see significant skin tightening. Powerful, yet gentle thermal energy (helium gas and radiofrequency wavelengths) are delivered via a small incision just below the surface of the skin. The process causes long-term skin contraction allowing you to achieve results previously only attainable through more invasive surgery.
Renuvion is often paired with fat-reduction procedures for enhanced results. Treatments are generally done in the office under light sedation or local anesthesia only. Patients can expect smoother, firmer skin with fewer wrinkles after treatment.
Liposuction
Liposuction is ideal for patients that have more severe concerns and would like to achieve a sculpted appearance. During treatment, tiny incisions are made in easily-concealable locations in preparation for fat removal. A thin cannula tube is then used to suction fat away for good. Liposuction is often paired with Renuvion treatments for increased results concerning fat removal and skin tightening. Our triple board-certified cosmetic surgeon, Dr. Harris, will typically combined VASER liposuction with Renuvion skin tightening for maximal results.
You can expect limited downtime with this minimally-invasive procedure. Although you'll likely see some improvement to your neck and jaw contours immediately, an optimal outcome will become evident as any post-surgical swelling subsites.
What's Right for Me?
There is no one-size-fits-all answer for every patient. The right treatment for you is dependent on your goals, your aesthetic concerns, and the amount of time you have for recovery. At the time of your in-person consultation, Dr. Harris will discuss all of your options in-depth so you can make an informed decision about what's right for you.
Casey is the best! She has such a great personality that puts you at ease and allows you to enjoy being pampered. She listens to your concerns and addresses them appropriately by explaining what options are best for you to get the results you want. She is completely in her element and very knowledgeable about all the products and treatments available. I would recommend her to anyone.
Take the Next Steps
Ready to learn more about Double Chin Reduction? Schedule your in-person consultation with Dr. Harris at Image Surgical Arts\ today. Simply fill out the contact form on this page or give us a call at 615-499-4224.
*Individual results may vary.