Laser hair removal is a highly popular treatment for both men and women alike. After all, who wouldn't want to say goodbye to unwanted hair without ever shopping for a razor, scheduling a painful waxing appointment, or dealing with messy creams? If you're looking for a long-term solution for bothersome hair on the face or body, it may be time to think about laser hair removal.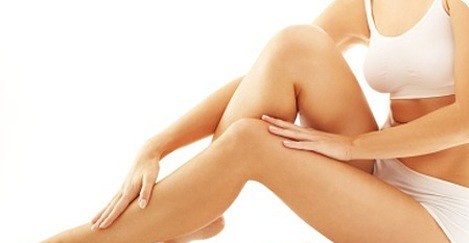 Laser hair removal is a simple, non-surgical procedure that's done in-office in as little as 15-20 minutes. The virtually pain-free procedure typically has a high patient satisfaction rate thanks to the minimal downtime and long-lasting results.
Your certified practitioner will use a handheld device to deliver pulses of highly focused light directly to the hair follicle. The thermal energy targets and damages the pigmentation within the base of the follicle while leaving surrounding tissue completely unharmed. The follicle dies, and future hair regrowth is inhibited. You can begin to see hair fall out in approximately 1-3 weeks post-treatment.
Laser hair removal can only damage hair that is in its active growth stage. Although hair will appear thinner and less noticeable with just one treatment, you'll need to return for multiple follow-up appointments to see optimal results. In most cases, treatments are scheduled 4-6 weeks apart based on your hair's natural growth phase.
Absolutely Excellent!!! Dr Harris is the best I've ever used and his technique is so much better than anything I've had done in the past. No pain or discomfort at all, love his staff. I will be driving from Chattanooga to see him. Results are AMAZING!
Depending on your skin tone, hair color, and the area being treated you may require anywhere from 5 to 10 laser treatments to completely remove hair. In clinical trials, patients were able to get rid of approximately 80% of hair with a series of 6 laser hair removal sessions.
Image Surgical Arts offers various laser solutions for all skin tones and complexions. During your in-person consultation, your specialist will help assess the number of treatments you'll need to achieve your desired results. Treatment plans are customized based on your individual needs and goals.
Take the Next Step
Interested in learning more about Laser Hair Removal? Call or text us for a complimentary consult at (615) 499-4224 or simply fill out the form on this page to see what Image Surgical Arts can do for you!
Ginger Lizardo, RN
12/10/2019 | 5 MIN READ