Frequently Asked Questions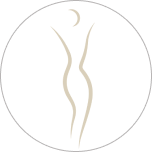 01
What is a Brazilian Butt Lift?
There are conflicting stories about how the procedure got its name, but we know for sure that liposuction gained fame in the 1980s and '90s as a way to lose unwanted fat. It wasn't long before enterprising cosmetic surgeons realized they could use the fat they removed to help patients augment some other part of their body, if desired, especially their breasts or buttocks. It is rumored that one of these surgeons was performing this pioneering fat transfer surgery on television and the patient happened to be from Brazil. Could that be why we all know it as the Brazilian Butt Lift? Maybe so.
Because of the transfer of fat, this procedure is also sometimes called fat grafting and is a two-part surgical procedure. We use VASER liposuction to remove fat from an area on the body where excess is available, typically the abdomen, lower back, hips or thighs. We purify the fat and then inject it strategically into the buttocks to make whatever changes the patient desires. For many patients, this procedure is effectively two cosmetic surgeries in one because it offers an opportunity to get rid of unwanted fat elsewhere on the body.
Moving fat from one part of the body to another seems pretty straightforward, but it is actually a technically challenging endeavor. You may have read that BBL is a very dangerous surgery, and that is true for any procedure if it is performed by the wrong person. Unfortunately, Brazilian Butt Lift has gained so much notoriety and become so popular that we now see untrained, inexperienced providers using risky techniques that are, indeed, very dangerous.
Your body is no place to take short-cuts! It takes a cosmetic surgeon who is skilled and experienced in performing BBL techniques to minimize risks and create aesthetically pleasing results that look and feel truly natural. In the right hands, this procedure is quite safe.
Read More >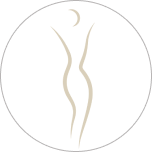 02
What are the Benefits of Brazilian Buttock Lift?
Every buttock augmentation with fat transfer that we perform at Image Surgical Arts is personally tailored for each patient. We all have different ideas about what makes a great-looking backside, influenced by your age and gender, even your ethnic or cultural background. Dr. Brady Harris is an expert on these often subtle, but important differences. He has taken the time to study variations in buttock proportions so as to create a pleasing overall look as defined by the patient.
For example, maybe you want your buttocks to be wider, whereas another patient may want their bottom to project further. Dr. Harris can help you increase projection, roundness and/or fullness or enhance the overall proportions of your buttocks and surrounding area.
Buttock augmentation with fat grafting is the popular choice because:
It's your own fat, so there is no risk of allergic reaction or rejection.
Adding fat can also help smooth and firm the skin's surface.
Patients can double their aesthetic benefits, gaining trimmer, smoother contours where fat is removed.
Buttock augmentation with fat transfer is permanent, as long as you maintain a stable weight.
You will have only miniscule scars, and they will be well-hidden.
The result can enhance your self-image and confidence and help your clothing fit better so it is more comfortable and looks more attractive.
Read More >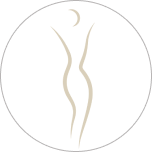 03
Does a BBL Procedure Hurt?
At Image Surgical Arts, we focus on three things: patient safety, best-possible aesthetic results, and overall patient experience. That includes ensuring your surgery is as comfortable as possible. Pain is usually minimal with a Brazilian Butt Lift compared to implant surgery, since it involves only tiny incisions and less manipulation of tissue and skin. That said, Dr. Harris will explain anesthesia options during your consultation and you can decide what you want. Most of our patients are quite comfortable with intravenous sedation.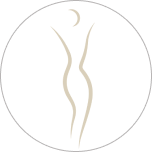 04
Are There Alternatives to the Brazilian Butt Lift?
Fat transfer is not the only way to improve the appearance of your buttocks. At Image Surgical Arts, we can also use implants or fillers, depending on your body condition and personal preferences.
Augmentation with Implants
Because a BBL cannot correct sagging skin due to aging or weight loss, buttock augmentation using implants may be the best choice. During this surgery, Dr. Harris will tighten underlying muscles as needed and then remove excess skin after placing the implants, so the buttocks will be both lifted and smoothly contoured.
Implants are soft (silicone-filled) and come in different sizes and shapes, similar to breast implants. They can produce more dramatic change than fat transfer, but they do not look or feel as natural as your own fat. Butt augmentation with implants is a surgery that requires larger incisions and longer downtime for recovery, and there are more risks associated with implants. On the other hand, if you do not have enough excess fat to transfer for a BBL, you can still achieve your augmentation objectives with implants.
Sculptra®
This is a dermal filler designed specifically for non-surgical enhancement where extra volume is needed – the buttocks, for example. Sculptra® injections produce noticeable results, whether your goal is to plump and firm your butt or re-contour its shape (or both). However, it may take more than one treatment session to achieve full results. Sculptra® also stimulates renewed collagen production, so new skin is tighter and smoother.
Like all fillers, Sculptra® is a temporary solution – results typically last from 2 to 5 years before you will want a touch-up. This means Sculptra® also offers a way to test-drive your new shape to be sure you like it. Then, later, you can get a BBL for permanent results.
Read More >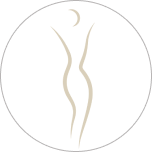 05
What Does the Brazilian Butt Lift Involve?
Knowing what to expect can help you decide if buttock augmentation is right for you, boost your confidence and help you relax as the day approaches, and help you prepare for a smooth, successful recovery. Let's cover what you can expect on your journey.
Making the Decision
Because a BBL requires taking fat from somewhere on your body, you can achieve slimmer, smoother contouring in that area at the same time as you augment your backside. Many of our patients see this 2-in-1 opportunity as a big plus.
Aesthetic Goals - What do you want to accomplish? You must be clear in your own mind about the specific physical changes you want to make in order to clearly explain your vision to your surgeon. Dr. Harris can guide you, but the direction he takes will ultimately be from you.
Realistic Expectations - There is no perfect butt. Expecting the impossible guarantees you will be unhappy. Taking an honest and realistic look at what is possible for you will help you decide whether or not to move forward with surgery. Reviewing before and after photos of people who have a similar body shape is tremendously helpful for this - we'll circle back to that.
Motivation to Have Surgery - The only valid reason to get any kind of cosmetic enhancement procedure is to please yourself. Whether you want a new look "back there" or you simply want to look better in your clothes (or without them), the decision should be all about you, not what someone else thinks you should do.
Time Commitment - Ordinarily, you probably don't give much thought to the amount of time you spend sitting -- at work, at home or in the car. But if you're considering a BBL, "seat time" is a major factor. Following the procedure, you will not be allowed to sit for at least 2 weeks. You will have to stand or lie down, because sitting on your newly-transplanted fat can ruin the results. That won't be as easy as it might seem. Are you ready to make that commitment?
Availability of Aftercare - You will be far more comfortable if you have a friend or family member at hand to assist you, at least for the first day or two. Recovering from surgery is an undertaking in itself, so you should be sure you have some support to get you through it.
Setting the Date
Once you decide to have a BBL surgery, you will probably be anxious to get on our schedule. However, there are certain factors you should consider before picking a date.
Time Off - You will need to set aside at least a week after your procedure before resuming basic at-home activities, and 10-14 days before returning to work. If your job includes strenuous activity or lots of sitting, you may need to wait even longer.
Upcoming Special Events or Vacation - You'll want to give yourself plenty of time to recuperate so that you are fully healed and back to normal activity levels by the time your special occasion arrives.
Your Caregiver's Schedule - Be sure to check availability with the person who will help you when you return home.
You can discuss your plans with Dr. Harris during your personal consultation or with our clinic staff later on, when you decide to move ahead with the procedure.
The Procedure
Brazilian Butt Lift is an outpatient procedure performed in the privacy of our Image Surgical Arts accredited, state-of-the-art surgical center. Your surgeon will be Dr. Brady Harris, who is triple-board certified, a nationally recognized liposuction expert and highly accomplished when it comes to transforming derrière dreams into reality.
You will arrive and go home the same day, without having to spend the night in a hospital. Your surgery will take about 2 to 3 hours, depending on the specifics of your procedure.
Here are the steps your surgery will follow:
You will receive either general anesthesia or local anesthesia with sedation. (Dr. Harris will discuss your options during your consultation so you can decide which you prefer.)
Dr. Harris will perform the liposuction first. He will make only one or a few tiny incisions, depending on the location of the target area and the amount of fat needed to augment your buttocks. These incisions will be located so as to be inconspicuous once healed. Dr. Harris uses advanced VASER liposuction, which is faster and less traumatic for the body than traditional liposuction.
He then inserts a thin cannula to remove the fat cells, taking great care to strategically contour as he works so that the donor area will look smoothly attractive afterward. Many patients see this as an added benefit of BBL surgery.
Dr. Harris will purify the fat, to separate it from extraneous blood and oils. He uses a specialized technique that assures a high survival rate for the fat cells so he can produce even more precise, predictable results.
Using a specialized cannula, he then injects the fat to enlarge the size and/or alter the proportions of the buttocks to achieve the patient's desired look. He will initially add more fat than is needed. That's because some of the fat cells will not survive and will be naturally absorbed by the body.
It takes extensive surgical experience to correctly judge how much fat will ultimately be the right amount. And it takes a keen sense of artistry to strategically place the new fat where it will produce the most pleasing results.
However, Dr. Harris knows his patients want their newly-shaped buttocks to blend smoothly with the rest of their body for a comprehensively attractive appearance. So he uses his 360o liposuction technique to contour surrounding areas as needed. For some patients, he will also add Renuvion skin tightening to ensure the final results are as smooth and firm as possible.
Heading Home
Once you are back home, it is vital to follow all the instructions provided by our clinical staff, so your recovery will proceed as quickly and smoothly as possible. After a week most patients can get back to light daily activities, and you may be able to return to work within 10-14 days, depending on what your job entails. (Strenuous activity or sitting are key issues.)
These tips will help:
A Comfortable Place to Rest - Since sitting can compromise your results, you will have to stand or lie on your side or stomach for at least the first 2 weeks. So think comfy couch or bed as your rest-and-relaxation headquarters.
Essentials at Hand - Surround your comfy place to rest with items you will need as you hang out and relax -- remote controls, books, water bottle, medication, chargers, etc. -- arranged within easy reach. Prepare this space before your surgery, so it's ready and welcoming as soon as you get home.
Exercise Plan - You should alternate lying down with standing throughout the day to boost your circulation and oxygen supply. This promotes healing as well as overall health. We will advise you how often and how long to walk or otherwise move around as you recover.
Read More >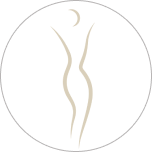 06
Does BBL Leave Any Scars?
Dr. Harris makes only one or two tiny puncture incisions for each liposuction area, and he will make similar small incisions to inject the fat into your buttocks. These incisions heal quickly and leave virtually no visible scars. This is one of the key advantages of fat transfer over buttock implant surgery.
Backstage Pass
Benefits of a Brazilian Butt Lift
Backstage Pass
PRP with Brazilian Butt Lift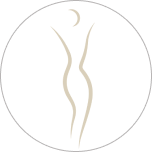 07
Who is a Good Candidate for a BBL?
Almost any person who wants to enlarge or reshape their buttocks, or improve their symmetry, is a good candidate for a Brazilian Butt Lift. The best candidates are those who:
Want to make permanent changes, but do not want implants
Have good skin elasticity in the buttocks and hips
Have enough fat in other areas to provide the desired amount of buttock augmentation
Are in good health overall
Understand what the procedure involves – especially the part about no sitting for at least 2 weeks
Have realistic expectations about results
Are doing this for themselves, not to meet someone else's expectations
Are maintaining a healthy weight and lifestyle.
Are non-smokers. Smoking increases risk of developing complications. It can slow your recovery or reduce the quality of your results. Here at Image Surgical Arts we require patients to be nicotine-free for six weeks before their surgery and remain that way for six weeks afterward. We reserve the right to do a nicotine test on any patient. We are strict about this because patient safety is always our top priority.
Read More >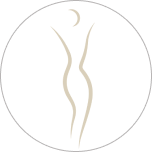 08
What are the Risks and Possible Side Effects?
The Brazilian Butt Lift has received some negative press describing it as a "very dangerous surgery." These stories provide a valuable warning, highlighting the critical importance of doing your research so you can separate fact from fiction and make smart, safe decisions about committing to a BBL procedure (or any cosmetic procedure).
Fat grafting is less risky than more invasive implant surgery because we are using your own fat and because liposuction and re-injection of the fat require only a few tiny incisions. Still, there are possible risks and side effects. There is always a risk of bleeding, infection, and injury to surrounding structures any time we puncture the skin or make even a tiny incision. There are also risks associated with anesthesia such as nausea, vomiting or allergic reactions, though this is rare.
Who you choose to perform your BBL makes a tremendous difference. Choosing a thoroughly qualified and skilled cosmetic surgeon with a successful track record is vital. Surgical technique affects risk of complications as well as your ability to achieve great results. Insisting on an accredited surgical center ensures everything about the facility meets the highest sanitation and medical safety standards. With Image Surgical Arts, you can be confident you're getting the best, since triple board certified Dr. Brady Harris will perform your Brazilian Butt Lift right in our own state-of-the-art accredited surgical center.
Dr. Harris will explain the risks in detail during your initial consultation, and our clinical team will go over them again with you prior to your procedure. Patient safety is our top concern, and we want you to feel both safe and comfortable so you can relax during your surgery and look forward to seeing your re-contoured derrière.
Read More >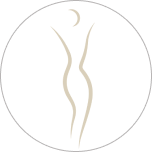 09
What is BBL Recovery Like?
Any time you have surgery you will have to let that part of your body rest afterward so it can heal properly and as quickly as possible. That becomes considerably more challenging when the body part is your buttocks. Letting them "rest" to recuperate means you won't be able to sit on those newly-remodeled cheeks for at least a couple of weeks. Except to use the toilet, you will have to stand or lie down, on your side or stomach.
As you heal, Dr. Harris will advise when you can start to sit again. You will use a soft "donut" seat or put pillows under your thighs to take the pressure off your buttocks. Dr. Harris will also give you guidance as to how long you can sit like this as you transition. After about 8 weeks you should be back to normal sitting.
Downtime following Brazilian Butt Lift is far less than for implant surgery, but you will still have to take special precautions. Since every BBL Dr. Harris performs is individually tailored to the patient, your at-home care instructions will be personalized as well. You shouldn't have much pain, and we may send you home with pain medication in case you need it.
You will have some initial bruising and swelling in the area(s) where we performed liposuction, but this will resolve within several days. There will also be swelling in your buttocks where we added fat and re-contoured your shape, and this will subside more gradually as the fat settles in and your body heals. After a week or so you will be able to return to some daily activities, but no strenuous activity is advised for the first 3 weeks following your surgery.
Read More >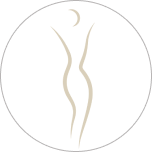 10
How Much Does a BBL Cost?
Because every BBL we perform at Image Surgical Arts is individually tailored for each patient, there is no set fee. Your cost will depend on the specific details of your procedure such as liposuction location(s), amount of fat to be transferred and the amount of reshaping required.
To give you an idea, however, a Brazilian Butt Lift at Image Surgical Arts usually costs between $8,500 and $14,500. We will discuss cost with you and give you a detailed written estimate before you make a final decision to have surgery. If you are comparing prices with another surgical practice, make sure you are comparing apples to apples, because not all cost estimates are the same. A lower estimate may seem like a better deal, but it might also be incomplete, meaning you will see additional charges later.
At Image Surgical Arts, we believe in full transparency because we want patients to have a great experience with no negative surprises. So the price we quote is all-inclusive, covering:
Surgeon's fees
Anesthesia fees
Operating room fees
Surgical supplies
Follow-up visits
It's your booty, so you want the best possible results however you define "enhancement." It's also your whole body, so you want a surgeon and clinic you fully trust with your health and safety. These things are fundamental to the success of your procedure, yet they are priceless. Still, while a Brazilian Butt Lift is an investment in yourself, it is also a serious financial investment. Because medical insurance does not cover cosmetic surgery, we offer a variety of financing options for our patients.
Financing Options
You may pay in cash and we do take standard major credit cards. We also offer multiple medical financing options for patients including CareCredit 12-months-no-interest. We also suggest that patients explore options such as a home equity line of credit or a loan from your own bank or credit union, as these often come with lower interest rates.
Read More >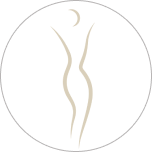 11
How Do I Choose the Right Surgeon?
Liposuction is a complex procedure that requires skill and finesse to achieve desirable results and avoid potential tissue damage. Not all cosmetic surgeons are specifically trained in the intricate details of liposuction or fat transfer. For that matter, any licensed surgeon can perform cosmetic procedures, such as a Brazilian Butt Lift, without any additional training or experience. This makes it imperative that you research your prospective surgeon's background and be sure that they have the knowledge and experience.
You are literally putting your body (and your health) into someone else's hands. You want the best, not just anyone. As you research cosmetic surgeons and their practices, ask yourself:
Do I trust that the surgeon and their entire team have my best interests in mind at all times?
Do I like them? A gut feeling, so to speak, can be powerful!
It's normal to feel anxious as well as excited about your surgery. A practice that offers friendly people and a welcoming environment along with an outstanding surgeon can put you at ease.
Board certification - This is a designation surgeons can earn by proving their competence through rigorous written and oral examinations, after having performed a certain number of specific procedures. Board certification tells you this surgeon is highly qualified and dedicated to using the most advanced medical knowledge, tools, and techniques to help patients reach their goals. At Image Surgical Arts, we are proud to say that Dr. Brady Harris is triple board-certified.
Special expertise - Some surgeons go even further than board certification. Having dedicated his career to the field of cosmetic surgery, Dr. Brady Harris works continuously to sharpen his skills. He studies new and improved techniques developed by other leading surgeons and he also teaches other surgeons how to be better at their craft. He is an internationally recognized expert in advanced liposuction, having lectured all over the USA and Europe. He is also the youngest board member in the history of the World Academy of Cosmetic Surgery.
Meticulous attention to detail - The ideal surgeon does everything possible to create the best possible results for their patients. For his Brazilian Butt Lift patients, Dr. Harris performs his specialty 360° liposuction technique, contouring adjacent areas as well as the buttocks because he knows you want to look your best from every angle, not just the rear view.
Openness and active listening - You want a surgeon who treats you as the unique individual you are, not just another patient. That means they have to be willing to answer every one of your questions to your satisfaction. It also means they must truly listen as you explain your concerns about your buttocks and your vision for augmentation. These things are extremely personal, and your comfort level with the surgeon will directly affect your results and future happiness with your decision to get a BBL. The fact that Dr. Harris has made such an effort to study and understand ethnic and cultural nuances underscores his desire to help each patient fulfill their own vision.
Read More >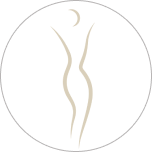 12
Brazilian Butt Lift Results
Although you will have initial swelling or bruising, you will still be able to see your newly proportioned buttocks right away. It can take anywhere from six months to a year to see the final results from your Brazilian Buttock Lift as residual swelling goes down and the transferred fat settles in.
As noted earlier, some of the transferred fat cells will not survive. This varies from one individual to another, but on average, between 60-80% of fat cells remain viable. However, Dr. Harris uses a specialized technique to prepare the fat for injection, adding platelet-rich plasma derived from the patient's own blood, which greatly improves the cell survival rate.
Brazilian Butt Lift results are permanent, as long as you don't gain or lose much weight following the surgery. Remember that fat cells are a living part of your body, so as you age your bottom may naturally lose some fullness.
You will also see new contouring in the area where we removed fat to augment your buttocks. Liposuction also produces a bit of initial swelling or bruising, but this should subside relatively quickly. And just as your backside will remain fuller over time, this area will remain slimmer and smoother – again, as long as your weight remains about the same.
How Will I Look?
You can learn a lot about Brazilian Butt Lift by doing research and asking questions, but we know your #1 question is: how will I look? The best way to learn what a BBL can or cannot accomplish is to study before and after photos of real patients. This allows you to compare side-by-side the way their buttocks looked prior to and after surgery. The more photos you review, the more realistic your own expectations about results will be.
Everyone's body is different, due to genetics and other factors, and not everyone desires the same size or shape buttocks. So look for photos of people similar to you in age, gender, body type and, depending on your goals, patients with similar ethnic characteristics. Keep in mind that some patients want only modest changes while others want a dramatically different rear end. Bodies also respond differently to surgical procedures, and that also affects individual results.
Once you have a broad idea about the possibilities for buttock augmentation, check out BBL results produced by the surgeon you are considering. This is where you will get the most realistic expectations, because this is the person who will create your new booty. You can review Dr. Harris' BBL photo gallery here.
Read More >
PATIENT GALLERY HIGHLIGHTS
Look Great. Feel Great!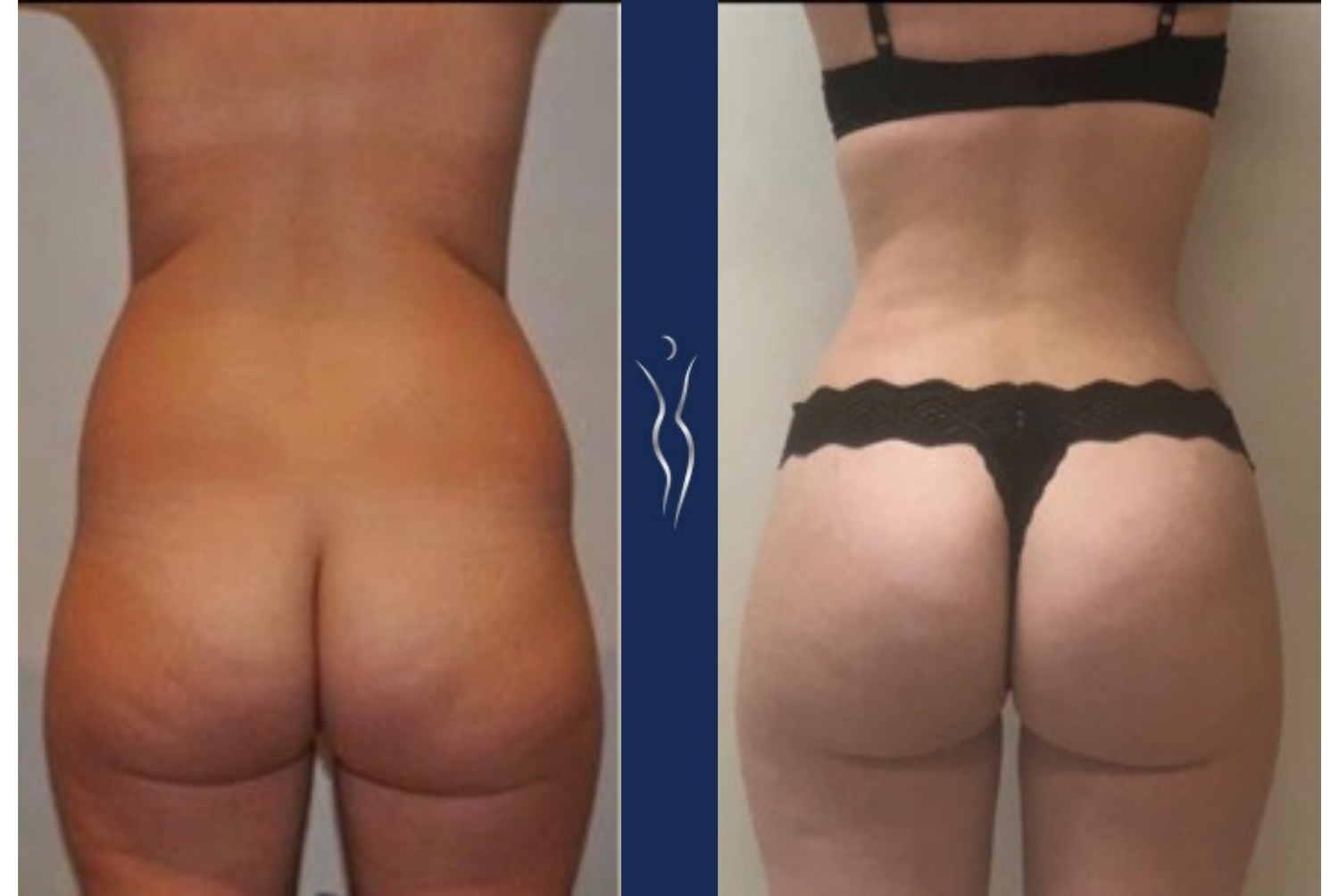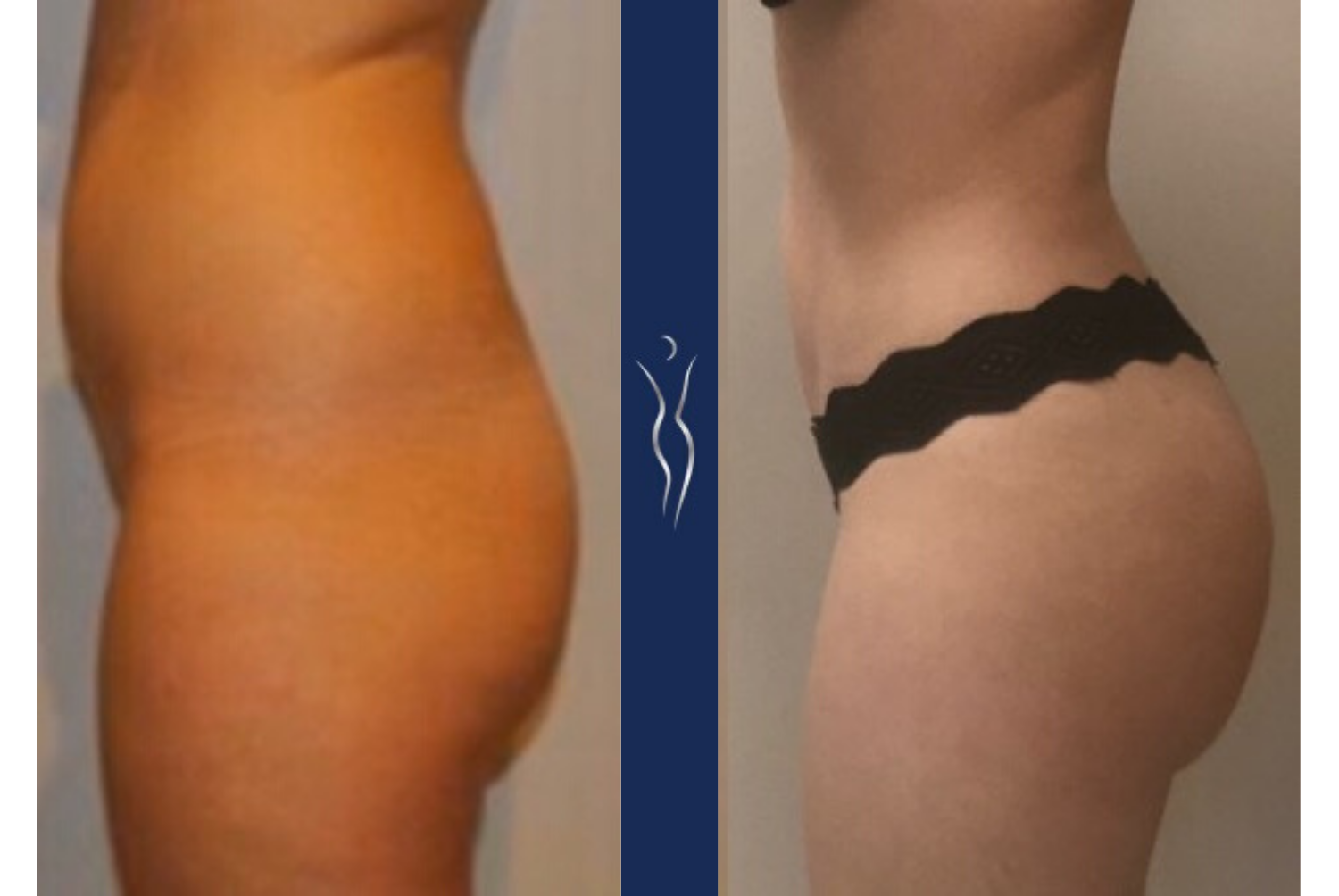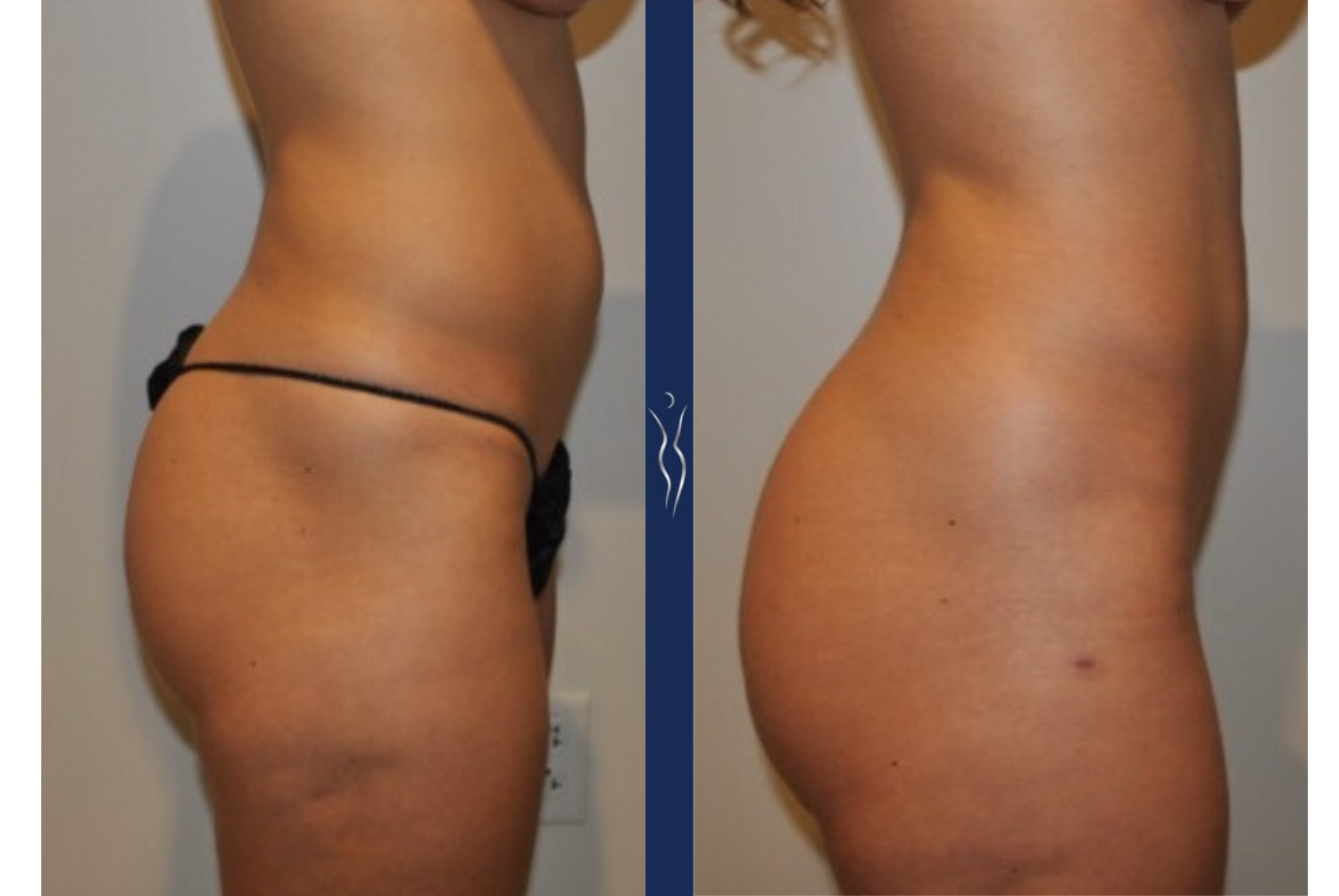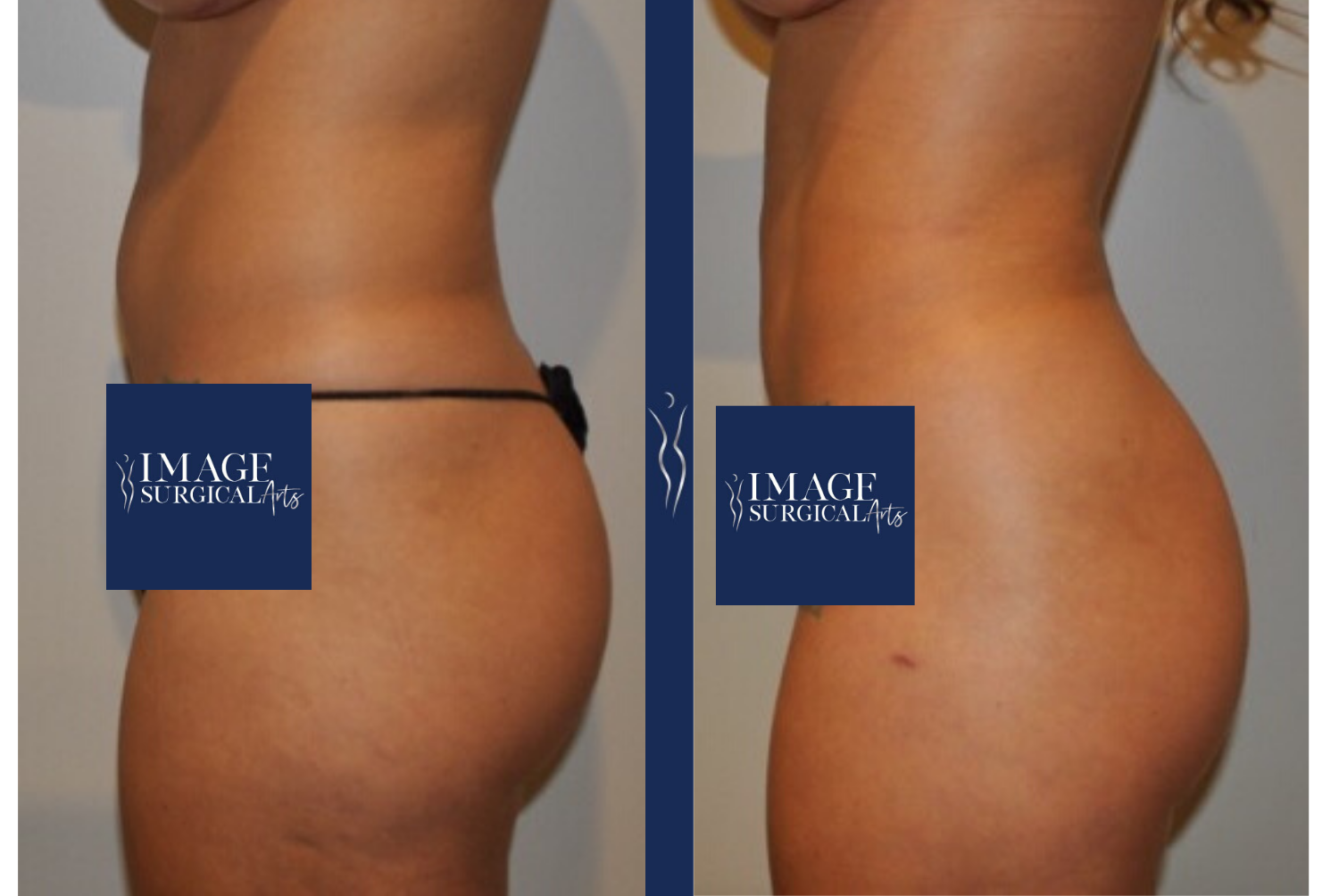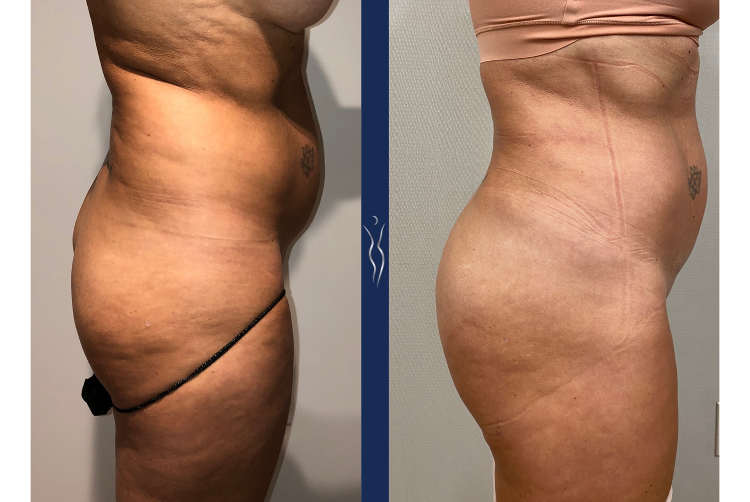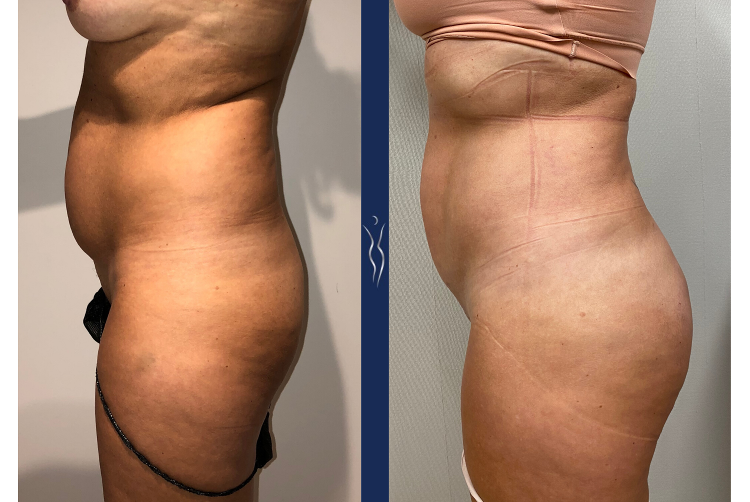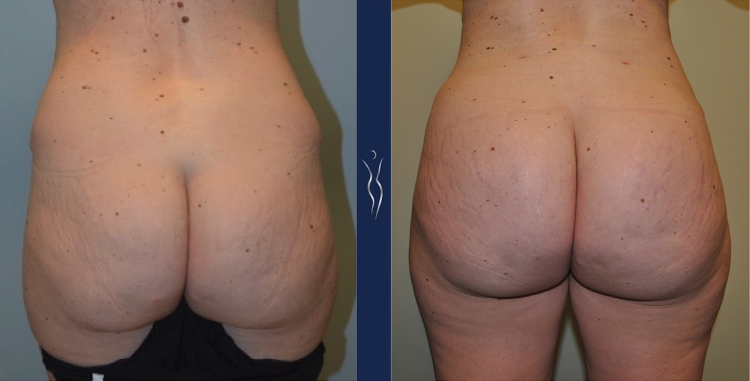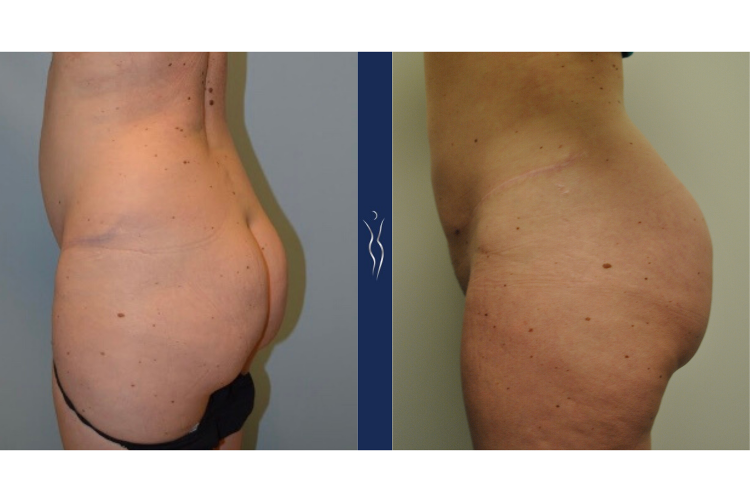 IMAGE SURGICAL ARTS
Meet Our Team
It takes a village, as they say. Critical as it is to choose the right surgeon, remember that that you will be working with his or her entire team. The team will guide you through your surgical journey, from first visit to follow-up. Their qualifications and demeanor will determine how well things go for you and how you feel afterward about your overall experience.
At Image Surgical Arts, we believe you deserve our best, never less, and we work hard to deliver just that to every patient. Our office is pleasant and welcoming and our patients describe us as friendly and caring. We're here to help you get comfortable with the surgical process and that means making sure you have all the information you need. We love to answer questions because we know that the best care starts with listening to a patient's concerns.