Loose or sagging eyelids can be aesthetically displeasing to many men and women. The bothersome condition makes us look years older than we feel on the inside and can adversely affect how we see ourselves. Severely droopy eyelids obstruct our field of vision to the point daily activities such as driving become more difficult.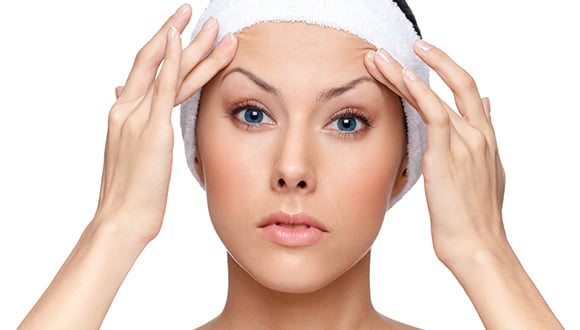 Eyelid Lift
A blepharoplasty, or eyelid lift, is the gold standard when it comes to troublesome droopy eyelids. Blepharoplasty surgery can be done to correct the upper lid, lower lid, or both. In most cases, a drooping eyelid can be corrected solely with an upper lift. However, many patients opt to have the surgeries performed alongside one another for more dramatic results with a single recovery time.
During an upper blepharoplasty, triple board-certified surgeon Dr. Brady Harris is able to thin obstructive fat pads, remove unwanted skin, and tighten the underlying muscles to restore a more youthful appearance. Eyelid lifts are typically done on an outpatient basis in our state-of-the-art accredited surgical center. Your procedure should take less than one hour to complete.
Most patients are surprised to learn how little downtime is necessary with their eyelid lift. Immediately after your appointment, you'll need to head home for some rest and relaxation, but many patients feel comfortable returning to work within just 2-3 days. Full recovery can take upwards of 1-week.
You can expect to see some initial results directly after your surgery. You will appear happier, well-rested, and generally refreshed following your procedure. As post-surgical swelling subsides, you'll see continued improvement.
Results from your eyelid surgery are long-lasting. Many patients only find it necessary to have one in their entire lifetime. Blepharoplasty surgery can help you age gracefully making you look 10+ years younger than you would without the procedure.
A blepharoplasty can be further enhanced with complementary procedures such as a full facelift or done on their own to brighten the eyes. Dr. Harris has performed hundreds of facial rejuvenation procedures and has the skill set needed to provide you with an optimal outcome tailored to your individual goals.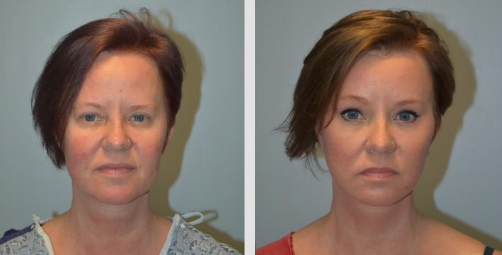 Take the Next Step
Ready to learn more? Schedule your Upper or Lower Blepharoplasty consultation with Dr. Brady Harris at Image Surgical Arts today. Simply fill out the contact form on this page or give us a call or text at 615-499-4224.
*Individual results may vary.
Annelise Carey | Licensed Aesthetician, MA
16/03/2023 | 2 MIN READ