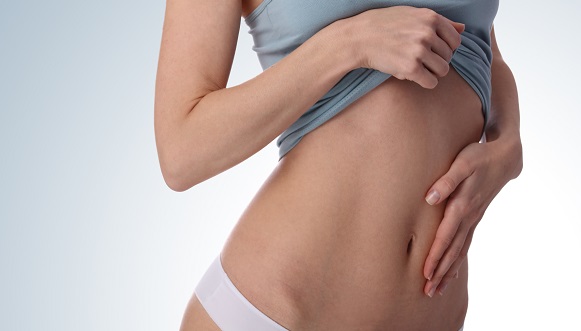 A firm, flat stomach is the hallmark sign of youth and vitality. While many men and women strive to achieve a toned tummy through diet and exercise, it's often not enough. Stubborn fat and loose, sagging skin can keep you from attaining your desired contours. A tummy tuck can produce dramatic, long-lasting results that many patients consider an investment in their future happiness.
Tummy tuck procedures can vary significantly from person to person. Facility fees, general anesthesia, surgeon fees, lab tests, health status, patient weight, and medications can all play a role in the price you'll pay. The best way to get accurate pricing is with a consultation with your surgeon in order to get a quote customized for your specific situation.
Tummy Tuck Cost in Nashville
"Mini" tummy tuck surgery can start at $5,500 with severe cases costing upwards of $25,000 to achieve an optimal outcome. In most cases, you can expect a tummy tuck from a board-certified cosmetic surgeon to cost between $12,000-$18,000. The best way to determine how much you'll pay is through an in-person consultation. The approximate average for a tummy tuck with Dr. Harris is $12,000 due to the significant amount of body contouring with liposuction he does as part of the tummy tuck procedure.
*Individual Results May Vary
Choosing Dr. Harris For Your Tummy Tuck Procedure
Dr. Brady Harris is one of the area's premiere body-contouring specialists for both men and women. During your procedure, Dr. Harris will work meticulously to thin abdominal, flank and back fat pads, remove excess skin, and tighten underlying muscles. The more time, labor, and expertise needed to achieve your desired results can increase the cost of your surgery.
Your surgery will be performed in our state-of-the-art accredited surgical center. Facility fees are often a large portion of your final bill. Image Surgical Arts cuts out the middleman by performing your surgery in-house. We're able to perform your procedure with more advanced equipment while maintaining a lower cost than in a facility such as a hospital. Our tummy tucks are done as an outpatient procedure so you can rest in your own bed the night of surgery.
This is hands down the best surgical office I've been too. I had a full tummy tuck, liposuction, and a breast aug Dr.Harris is the best but let me say all the ladies that work there are the best as well I highly recommend this office it's top notch
At the time of your consultation, triple board-certified cosmetic surgeon Dr. Harris will assess your condition and determine if you are a candidate for a tummy tuck. Liposuction is always paired with your tummy tuck surgery to create a more sculpted appearance (the cost of multiple areas of liposuction is included in the price for a tummy tuck). Liposuction is performed in the lower back, flanks, sacrum, bra line, and abdomen. Dr. Harris will be able to provide you with a detailed cost estimate following your consult.
Take the Next Step
Ready to learn more about Tummy Tuck Surgery? Schedule your confidential consultation with Dr. Brady Harris at Image Surgical Arts today. Simply fill out the contact form on this page or give us a call or text at 615-499-4224.
*Individual Results May Vary
Ginger Lizardo, RN
07/09/2022 | 3 MIN READ